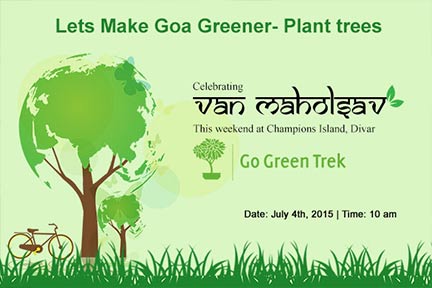 Letz Make Goa Greener - Plant trees
Van Mahotsav, the annul tree planting festival was celebrated with pomp and gusto at the Champions Island on July 4th 2015, at the backdrop of Prime Minister Narendra Modi's vision of developing 1,100 islands across the nation.
Goa witnessed nature enthusiasts' in huge numbers to plant trees around the Eco Friendly haven, The Divar Island. Saplings were planted by people of all ages including children. The Van Mahotsav event at the Champions Island takes place every year as an attempt to conserve the green belt of our country, prevent global warming and reduce pollution.